Serving Native and Indigenous Communities
The College of Agriculture, Health and Natural Resources at the University of Connecticut is committed to better serving our state's Native population and addressing the history of discriminatory and inequitable treatment. Our programs support Native communities through extension outreach, as well as educational opportunities. As part of our vision to foster diversity, equity, and inclusion through anti-racist approaches, we continue to devote resources and collaborate with New England's Tribal Nations to enact change and elevate our efforts to increase support for Native communities and students.

Supporting Native Students through Financial, Cultural, and Academic programs
Three Majors
Animal Science, Plant Science & Urban Forestry/Arboriculture
Transformational Education
Research, internships, more
Tuition & Room/Board
At no cost
Experiential Learning
Tribal students from Southern New England are eligible to apply for free tuition and room and board in the Ratcliffe Hicks Associate's Degree Program at the University of Connecticut. Students will learn skills that prepare them for fulfilling careers in the agricultural and environmental industry through Native perspectives. With a tight-knit community of students and faculty mentors, Tribal students will learn about topics important to the Native experience for a sustainable future. Learn more about the New Beginnings Program.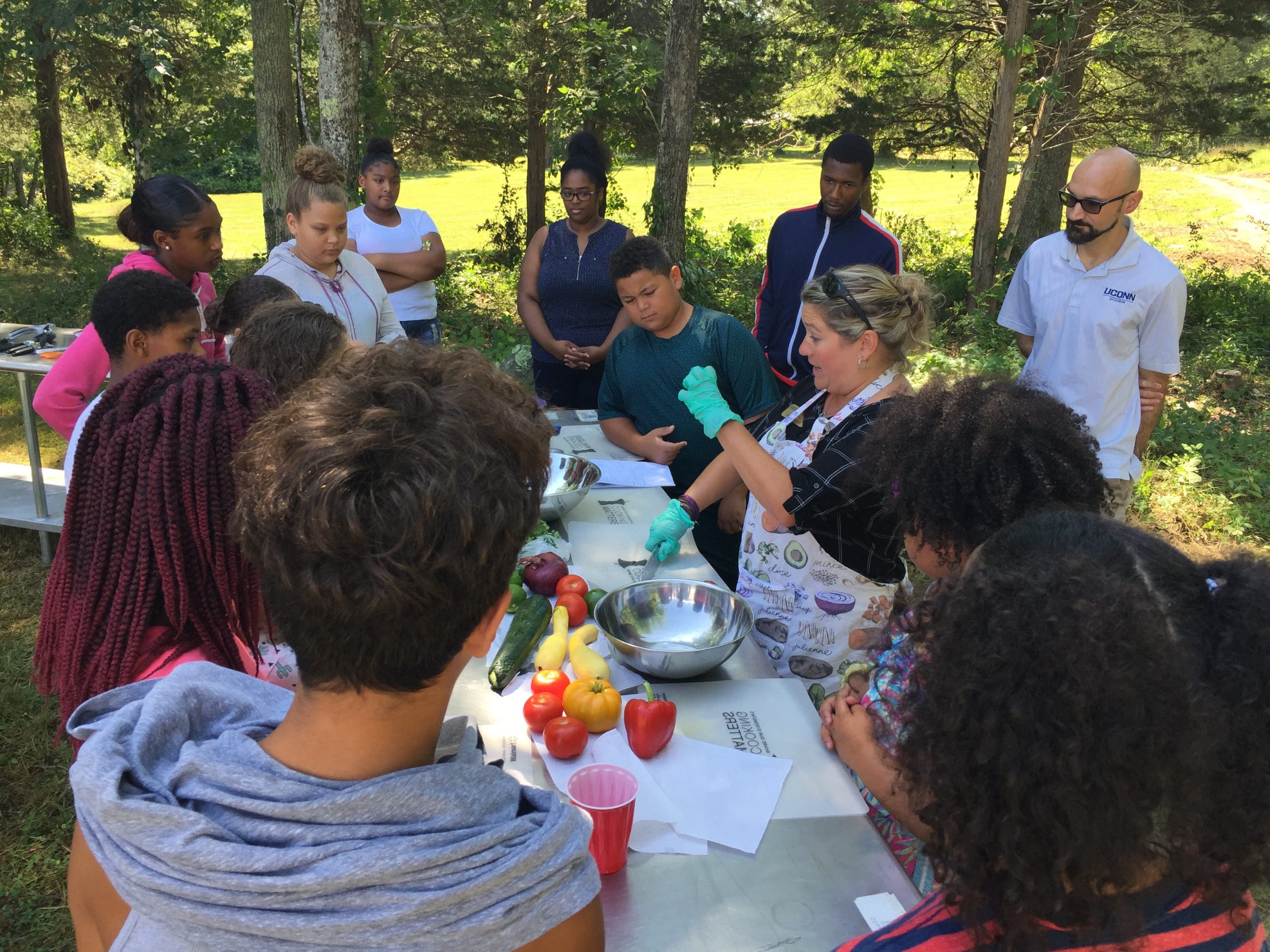 Community Extension & Outreach
UConn Extension educators have a longstanding partnership with the Mashantucket Pequot Tribal Nation (MPTN) through one-on-one consultation and on-site training to address critical needs identified by the MPTN Council. This partnership focuses on improving food security, economic viability, youth engagement and communications, and nutrition and diabetes awareness. Together, UConn Extension educators and the MPTN members co-create knowledge to ensure the richness of the Tribe's history while moving into modern, economically sound, sustainable farming practices. Learn more about UConn Extension's FRTEP program.
Recognize the Land
We would like to begin by acknowledging that the land on which we gather is the territory of the Mohegan, Mashantucket Pequot, Eastern Pequot, Schaghticoke, Golden Hill Paugussett,  Nipmuc, and Lenape Peoples, who have stewarded this land throughout the generations.  We thank them for their strength and resilience in protecting this land, and aspire to uphold our responsibilities according to their example. Land Acknowledgement | Native American Cultural Programs (uconn.edu)
Contact Us
"*" indicates required fields